Fukagawa festival
Tomioka Hachiman festival. Mid-August. Tomioka1-20-3.
Every year the festival rotates from the Honmatsuri festival, to the Onmotoyashiro festival, and finally on the third year, the Kagematsuri festival.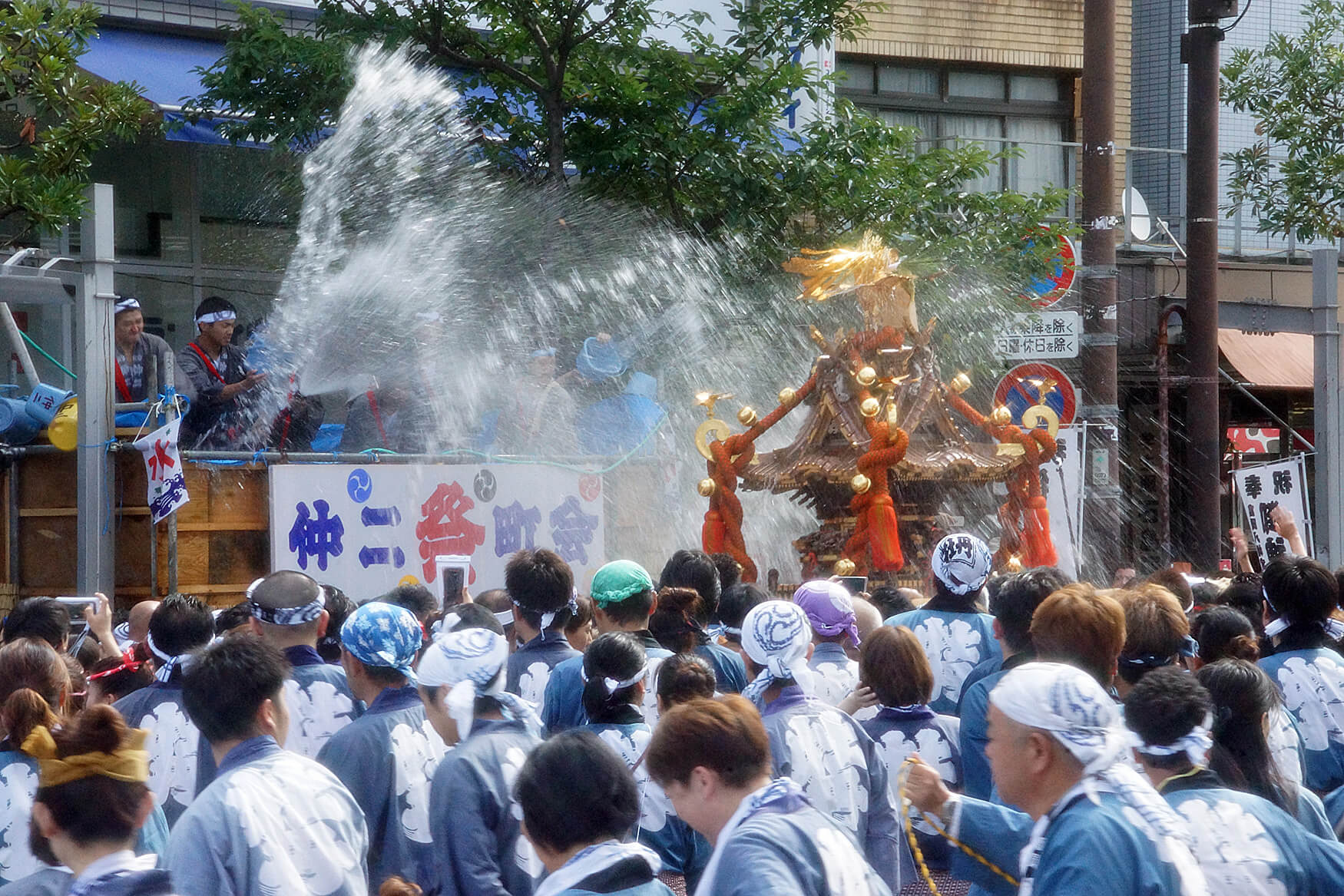 This festival is held once every three years in one of the Edo Three Great Festivals. This festival goes through a course of about 8 kilometers, where 50 mikoshi, one of each town council of Ujiko, circle around each town of Fukagawa. Because it is done in the midsummer, it is said that a water festival is being held because the audience on the road cleans the shrine by washing the mikoshi with water and those carrying it get wet. Participation and audience are made of 500,000 people who get out together for an exciting time.
From 1997, year after of the Honmatsuri festival, each town council carries the mikoshi of Ninomiya.
It is carried around a route that goes around the town, which the general meeting of representatives designed. You can also see scenes of moving on tracks on the way.
In 2003, in front of the Imperial Palace, the mikoshi of Ninomiya was carried in commemoration of the 400th year of the opening of the Edo Period.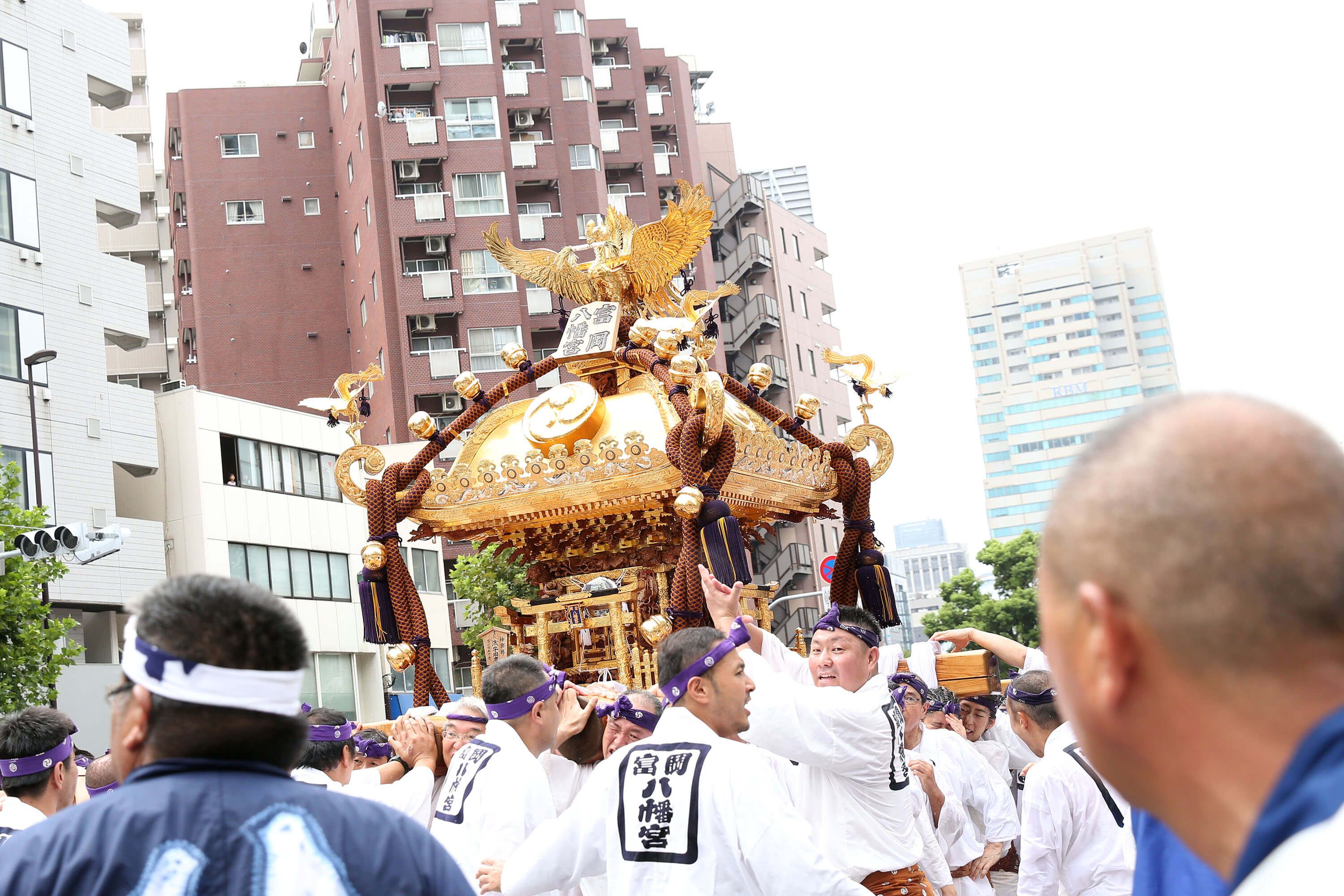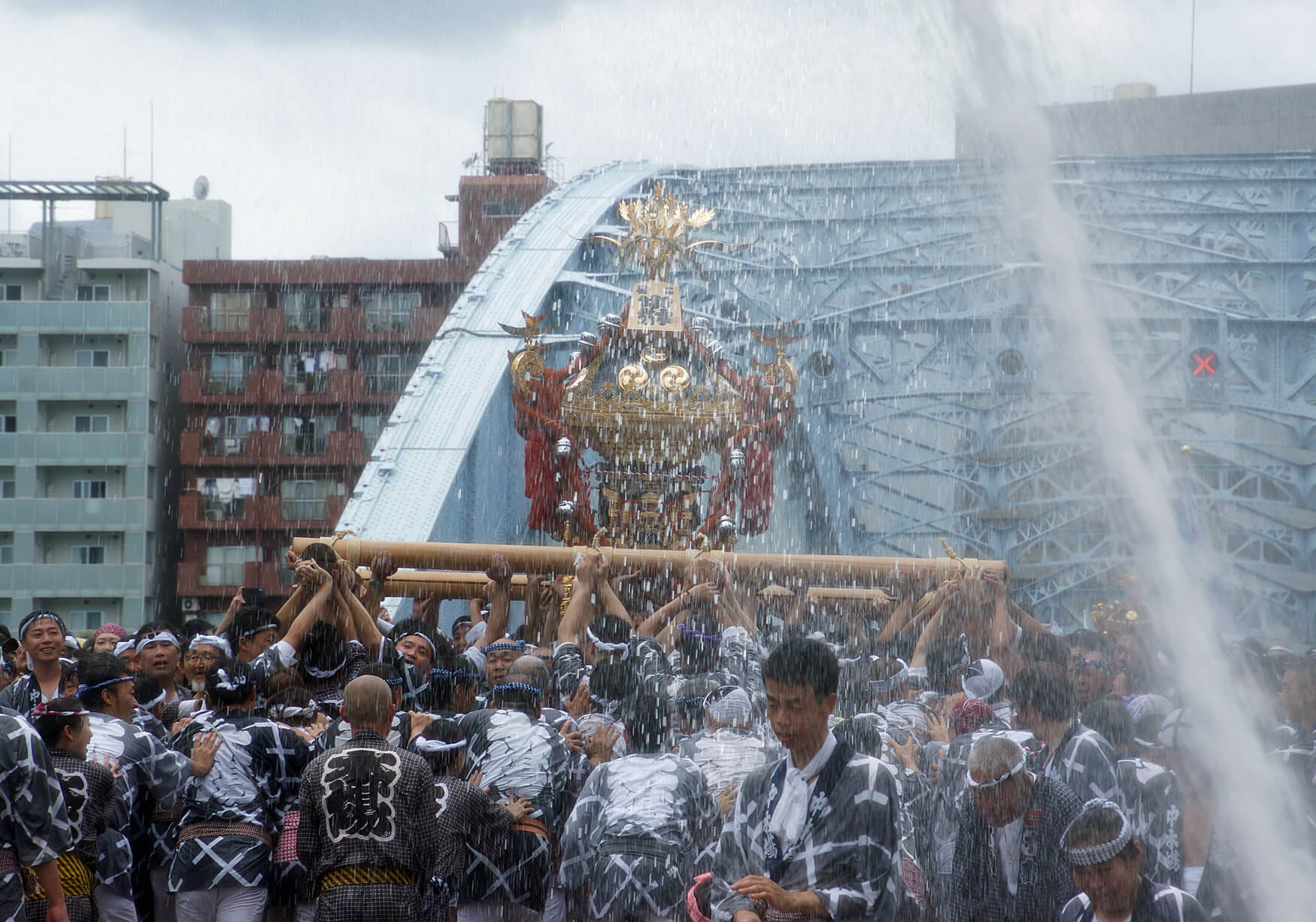 Prior to the Honmatsuri festival, a new event started in the summer of 2001; the union of children's mikoshi will be handed out by the children who are in charge of the next generation. It shows us a fantastic sunny appearance of charm.
Every year in the middle of August, people walk around their own town with a float, children's mikoshi, and adult mikoshi.
Some town councils don't have festival or just participate with children's mikoshi.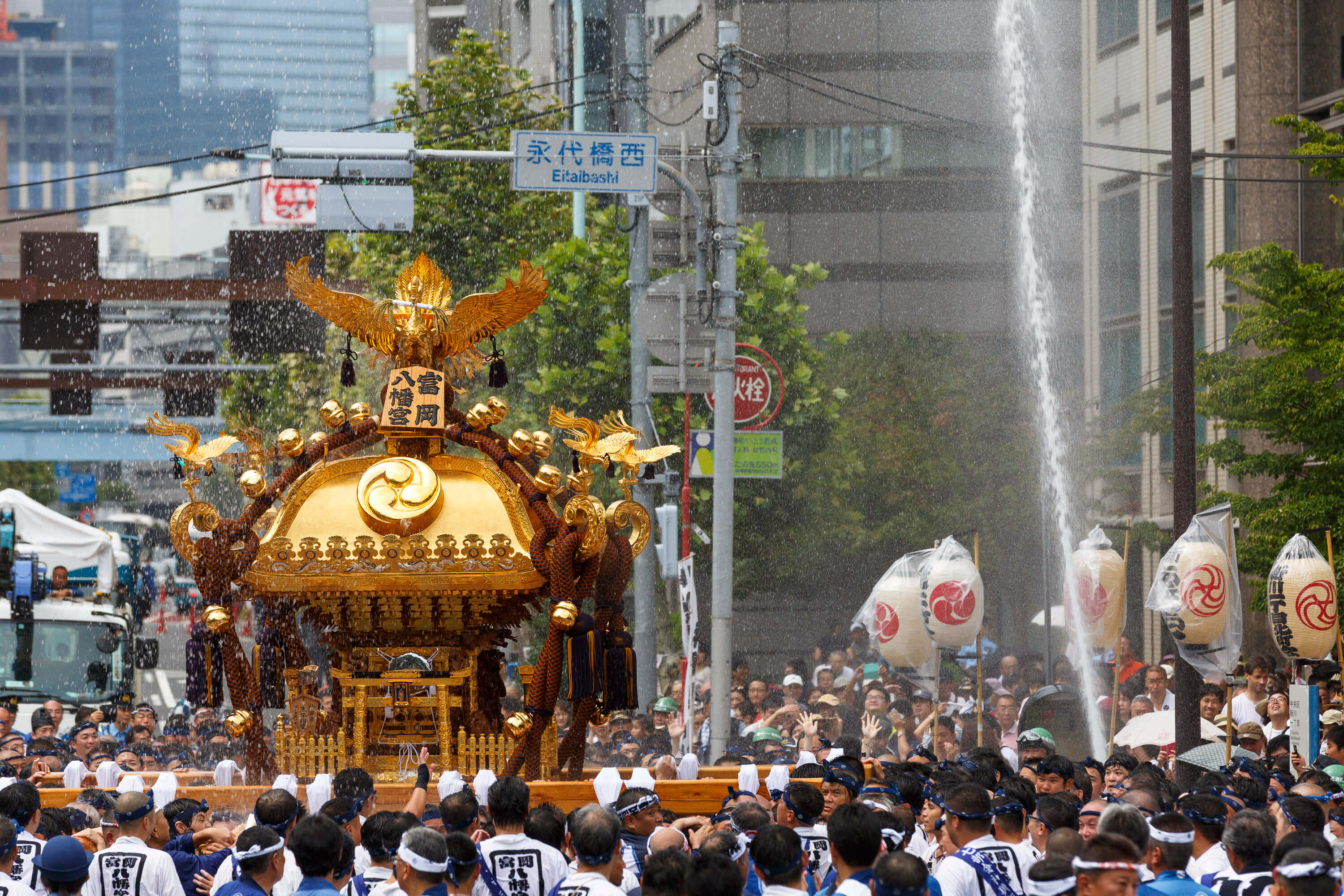 Photos of Fukagawa Hachiman festival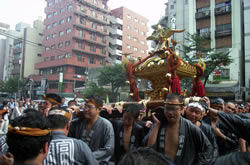 Mikoshi of Miyamoto(Tomioka 1cho-me)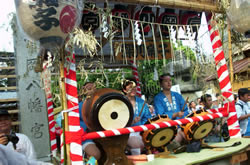 Musical accompaniment to warm up the festival (Tomomikai)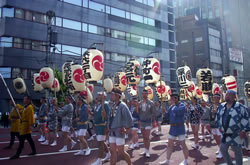 Lanterns of each town lead the way for mikoshi to travel to the Imperial Palace from its place of departure.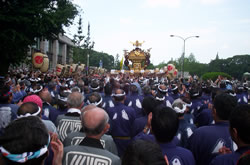 This is when the mikoshi passed in front of the Imperial Palace in 2003.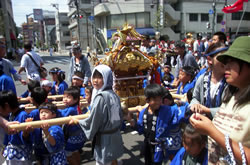 Etchujima mikoshi in 2004 which was carried by children.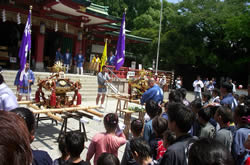 Children are receiving ritual purification at Hachimangu shrine.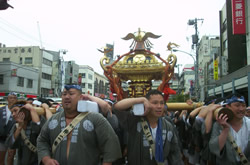 The heavy Fukagawa mikoshi needs hundreds of people to carry it.
Raise the mikoshi high and shouts "sa-se! sa-se!"("Do it! Do it!")